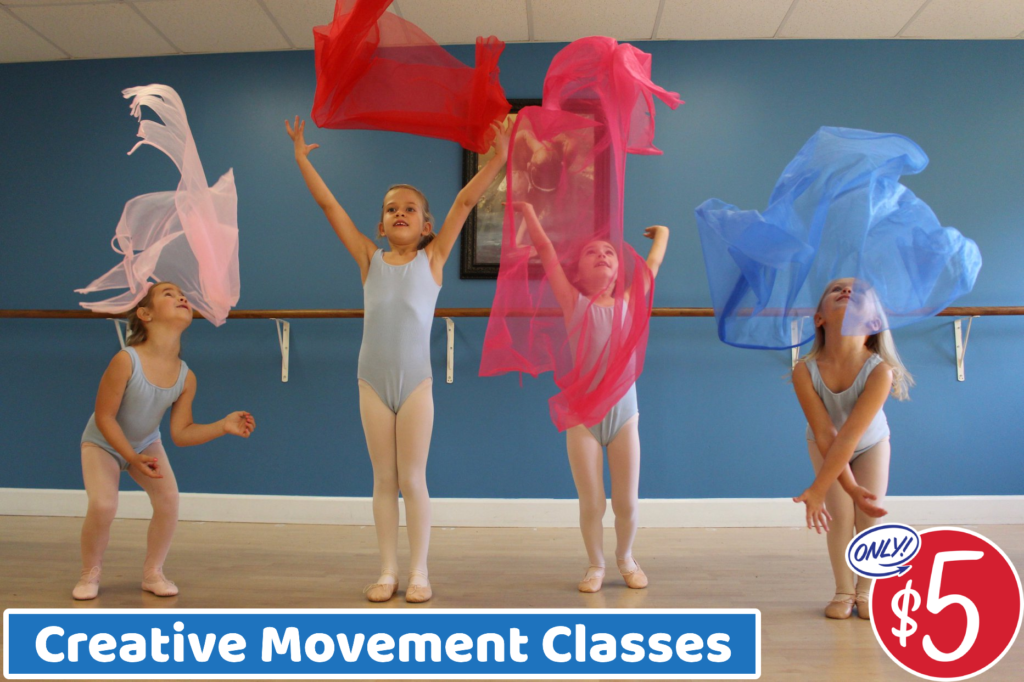 For a limited time our little ballerinas 3-5 years old can come dance with us for only 5$ per class for a whole month!
Note: This offer is valid only for new students.
We will need to do this in a more organized way than we have done in the past….
1. We will need to know when you plan to come to the class two days in advance so that we can notify the instructor and insure that we maintain a safe class size for all participants.
2. Friends will need to follow our same requirements for participation: wear a mask, have temperature checked prior to class, and use hand sanitizer. bring personal water bottle if desired, come dressed for class. Students will also need to complete a Trial Class Registration Form prior to the class so that we will have contact information while they are here.
We hope you may already be thinking of someone to join you!!  Just let us know and we'll get everything set up!
Respectfully,
Artistic Motion