Please check out our new Schedule HERE
Developing the next generation of dancers through tradition, innovation, and excellence.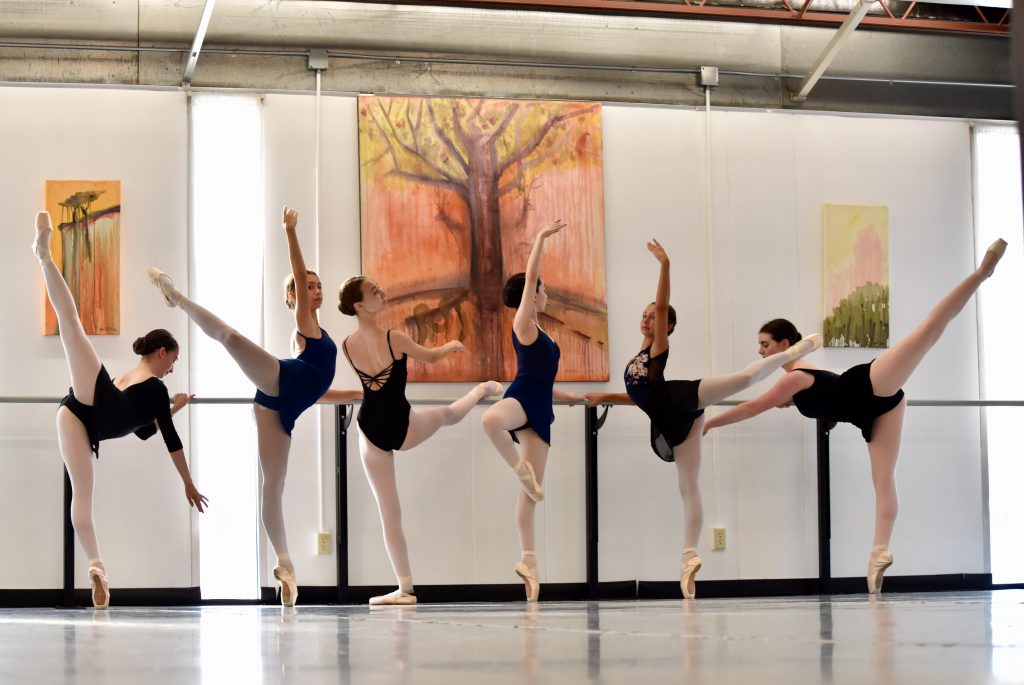 AMPA is a pre-professional ballet training program based on the Vaganova ballet syllabus. Classes take place after school and in the evening. Students begin training as young as 9-years-old (with Pre-Vaganova classes) and continue through 18-years-old. Upper level students train more than 20 hours per week with classes including ballet, tap, jazz, contemporary, drama for dancers, and piano.
Mission Statement
The Artistic Motion Preparatory Academy (AMPA) is committed to providing excellence in dance instruction in order to mold and develop artists who are prepared technically, physically, morally, and emotionally to enter the world of professional dance.
Our curriculum is founded on the Vaganova ballet syllabus and is accentuated with classes in tap, jazz, contemporary, and character dance, as well as music and dramatic arts. Our instructors foster the skills and ethics needed to create strong performers and strong individuals.
AMPA AUDITIONS
Thanks to everyone who came out for the AMPA auditions! We are excited to announce that our AMPA program has more than doubled for last academic year and we've added three additional levels to the program!
If you missed this year's auditions and are still interested in the AMPA program, please contact us. We will have more information on auditions coming your way soon.
AMPA Cost
Tuition may be paid in full, by semester, or in monthly installments (due on the first of each month). Annual tuition includes $35 Administrative fee (due in September), and $35 Costume fee (due in January).
Payments received after the 7th of each month will incur a Late Fee of $25.
Tuition payments DO NOT include costume fees. All costume fees will be billed separately.
Upon acceptance, boys may attend AMPA classes at a reduced rate. Tuition for dance classes is waived, but boys are still responsible for: Administrative fees ($35), Performance fees ($35), Costume fees (varies), and Piano lessons ($120/month).
Pre-AMPA: $3,220.00 annually ($350 monthly +$35 with Letter of Intent and January payment)
Level I: $4,120.00 annually ($450 monthly +$35 with Letter of Intent and +$35 with January payment)
Level II: $4,795.00 annually ($525 monthly +$35 with Letter of Intent and +$35 with January payment)
Level III: $5,245.00 annually ($575 monthly +$35 with Letter of Intent and +$35 with January payment)
Level IV: $5,245.00 annually ($575 monthly +$35 with Letter of Intent and +$35 with January payment)