We take pride in carefully selecting the highest quality instructors who reflect our values and commitment to excellence. From professional dance companies to major musical theatre stages, our adult faculty have extensive, first-hand knowledge of their field and what it takes to make it to the top. They have a passion for passing on that knowledge in order to make our students the very best they can be!
Faculty
Natalya Igitkhanyan Davison
Executive Director, AMPA Classical Director, Dance Instructor
Natalya studied at the Armenian Choreographic Academy as well as GITIS, the world-renowned Moscow State University of Dramatic Art. She specializes in Ballet and international folk dances, with over 20 years of teaching experience.
Natalya's first teaching position in America was for The Dance Project: School at City Arts, where she taught for four years. She opened her own studio, Artistic Motion, in 2000. Known for her enthusiasm, caring nature and advocacy for all facets of the performing arts, Natalya continues to share her passion and knowledge throughout the community, having taught Ballet and Dance History at Greensboro College and teaching Advanced Ballet at The Dance Shop in Archdale, NC, in addition to the numerous dance classes she teaches at Artistic Motion.
During the summer of 2007, Natalya organized Artistic Motion's first cultural exchange project with the professional dance company Barekamutyun in Yerevan, Armenia. The dancers learned Ballet and Armenian Folk Dances from professional teachers and performed with the professional Company dancers. They spent two intense weeks before the trip preparing and learning original choreography in Modern and Jazz that was then performed at the beautiful Opera House in downtown Yerevan. E-mail Natalya
Lynn Angermeier
Administrative Director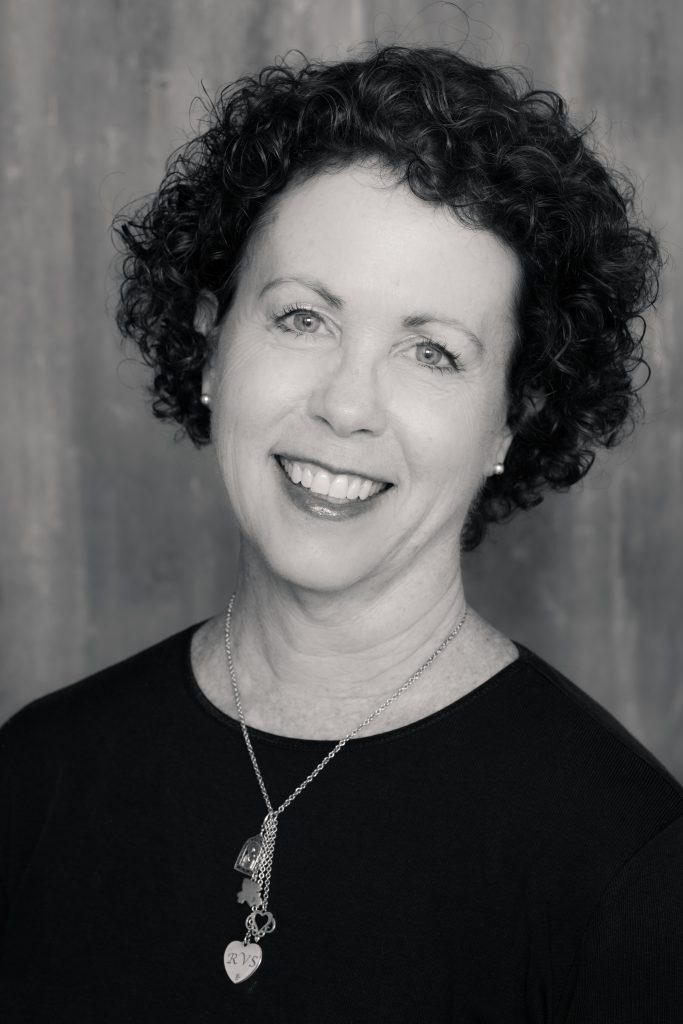 Having dreamed of becoming a dancer her whole life, Lynn finally stepped into the studio to begin serious Ballet training at the age of 38. Realizing that age is only a number, she continues to take weekly classes and teach students of all ages that pursuing one's passion is truly important.
Among the classes Lynn teaches at Artistic Motion are Adult Beginning Ballet, Creative Movement, Ballet/Tap/Tumbling I, and Ballet II. She has studied with guest artist Valery Lantratov. Her extensive performing experience includes dancing in many regional productions and participating in Artistic Motion's first cultural performing arts exchange at Yerevan, Armenia. Lynn holds a Bachelor of Science in Education from the University of Texas and has more than 17 years of teaching experience.
Lynn also serves as Artistic Motion's Administrative Director, taking care of billing and parent/student correspondence. E-mail Lynn
Heather Prokhnitski
Dance Instructor
In 2008, Heather joined the faculty at the Colorado Ballet Academy. Over a span of 13 years, she taught ballet technique to all ages and levels as well as teaching pointe, variations, repertoire and conditioning for dancers. In addition to choreographing ensemble pieces and staging classical works for the Academy's concerts and annual productions, Heather coached students for the Denver Ballet Guild and Youth America Grand Prix competitions. She also participated as a guest teacher for the Youth American Grand Prix workshops in Denver, CO. Heather created and ran the Colorado Ballet Academy's Intermediate Summer Intensive Program, as well as taught for several summers in the Summer Intensive for Ballet Virginia International and in Colorado Ballet Academy's Summer Intensive Program under the direction of Amanda McKerrow and John Gardner. Over the years, her students have been accepted to renowned schools and companies such as Julliard, English National Ballet school, University of North Carolina School of the Arts, Kirov Academy (Washington D.C.), Boston Ballet School, Colorado Ballet and Dutch National Ballet.
Before her very accomplished professional career and teaching began, Heather's own training took her all over the world. Originally from Virginia, she graduated from Old Dominion University Ballet School. She then studied for a year at the prestigious Vaganova Ballet Academy in St. Petersburg, Russia and was a full-scholarship pre-professional student at the Kirov Academy in Washington, D.C. the following year. Heather also attended the Summer Intensive Program at the Hungarian State Ballet School in Budapest, Hungary with the North Carolina School of the Arts.
Misha Tchoupakov
Dance Instructor
Born and raised in Moscow, Russia, Misha Tchoupakov has performed with the Bolshoi Ballet in Moscow as well as Colorado Ballet, Sarasota Ballet of Florida, Los Angeles Classical Ballet, San Francisco Opera Ballet in the U.S. and Vienna State Opera Ballet in Austria. He also holds an M.F.A. in Dance Pedagogy and Choreography from the Moscow State Academy of Choreography and he has taught for Colorado Ballet, Houston Ballet, Oregon Dance Theatre, State Street Ballet, Ballet Arlington in the U.S.; Tokyo City Ballet in Japan; Guangzhou Ballet in China; Galili Dance in the Netherlands; Cluj Opera Ballet and Sibiu Ballet Theatre in Romania; Cia Brasileira de Ballet and Teatro Municipal do Rio De Janeiro in Brazil; Ballet Nacional Sodre in Uruguay; and Tivoli Ballet Theater in Denmark. He was also on the faculty of the Royal Ballet School, the Elmhurst School for Dance in Association with Birmingham Royal Ballet, and the English National Ballet School in the UK and served as Assistant Professor at the University of Utah Department of Ballet. Mr. Tchoupakov has been a member of the jury for many prestigious Ballet and Contemporary Dance competitions around the world, such as PBK Ballet Competition in Kyoto, Japan; Domenico Modugno International Ballet and Contemporary Dance Competition in Lecce, Italy; FEDIFEST in Santos City, Brazil; and La Stella di Domani in Catania, Italy to name just a few. For the past 20 seasons, he has worked with YAGP Ballet and Contemporary Dance Competition in New York as Rehearsal Director, Judge and Master Teacher and is an internationally renowned guest teacher. Mr. Tchoupakov joined the faculty of School of Dance at University of North Carolina School of the Arts in 2013 as Assistant Professor.
B.J. Sullivan
Dance Instructor
B.J. Sullivan is an internationally known choreographer, dance scholar, and dance film curator and adjudicator who began dancing with Sandy Stramonine in upstate NY. She continued her study at the Buffalo Academy of Visual and Performing Arts, in programs at the Boston Ballet School, Briansky Ballet, Jacobs Pillow and New York State Summer School for the Arts, and eventually went on to receive her BFA from The Juilliard School and her MFA from the University of Illinois Urbana Champaign.
An Associate Professor and former Director of Undergraduate and Graduate Studies in the School of Dance at the University of North Carolina Greensboro, Ms. Sullivan teaches courses in movement technique, movement pedagogy, performance, choreography, contact improvisation and partnering techniques, and the body in motion and wellness theories. Her research combines contemporary movement possibilities and body/mind practices with dance training methods such as ballet, Graham, Horton, Limón, and Taylor and body-based techniques such as Klein and Skinner Releasing that she has accumulated and studied throughout her career. In addition to her research portfolio of choreography and dance technique pedagogy, B.J.'s creative activities also include adjudication and curation of dance films. Since 2017 she's become Co-Director with her colleague, Founder and Director Robin Gee of the Greensboro Dance Film Festival. Initially a grass roots sprung festival, GDFF has grown immensely bringing in hundreds of applications each year and featuring dance film artists from around the world.
Known for creating "Safety Release Technique", B.J. Sullivan contributes an original and substantial body of informational work for the dancing artist that has made a footprint in contemporary dance training globally. Through her teaching in North Carolina and abroad, Ms. Sullivan has influenced numerous dancers who are now also sharing SRT throughout the world. Several of the alumni, graduate and undergraduate students have come to UNCG School of Dance specifically to study with her. Ms. Sullivan has been on the faculty roster and continues as current guest faculty at the American Dance Festival and ADF Scripps Studios in Durham, NC.
Sean Sullivan
Dance Instructor
Contemporary dance faculty member Sean Sullivan informs his dance technique classes by the traditions of José Limón and Doris Humphrey. Using their philosophies as a base, he have developed exercises and techniques that investigate and play with gravity, momentum, breath, opposition, core initiation, extension of energy to inform/create line and, of course, musicality.
Sullivan's composition classes begin with a supposition that any movement idea can be a basis for choreographic or improvised study. Toward that presumption, his classes investigate various methods, tools, tactics and strategies that could possibly assist the excavation and development of the idea.
Anna Onipko
Dance Instructor
Anna Onipko is a graduate of the Kiev State Choreographic Academy, where she was fortunate to study with Madame Virikundova, one of the last pupils of the legendary Madame Vaganova. Ms. Onipko began her performing career as a soloist with the Kiev Ballet and Opera Theater for Youth. Two years later, after being awarded a Special Price at Serge Lifar International Competition, she was invited to join the troupe of the National Ballet of Ukraine with which she toured Europe and the United States, while performing in Swan Lake, The Sleeping Beauty, La Bayadere, Giselle, La Sylphide, Romeo and Juliette, Spartacus, and The Nutcracker. Ms. Onipko was also fortunate to be one of the first dancers who took a part of Alexei Ratmansky's early choreographic works.
After coming to US and joining Ballet El Paso in 1996, Ms. Onipko soon became company's principal dancer, appearing as a lead in The Nutcracker, The Sleeping Beauty, Don Quixote and Pulcinella. She also was invited as a guest artist by New Mexico Ballet, Dallas Metropolitan Ballet, El Paso Opera Company and El Paso Symphony Orchestra.
In 2002, Ms. Onipko received her BFA in Dance and graduated with honors from the University of Texas at El Paso.
Ms. Onipko's twenty plus years of teaching experience includes the University of Texas Ballet Academy, Marry Jo's Performing Arts Academy in Tampa, University for the Performing Arts in Fort Lauderdale, and Dmitri Kulev Classical Ballet Academy in Orange County, California where Ms. Onipko held a position of the principal lower academies and a senior teacher. Her choreography credits include the Assistant to the Director for the El Paso Ballet and the Children's Ballet Theatre Project in Fort Lauderdale, where she created the original choreography for "Alice in Wonderland", "Twelve days of Christmas" and staged a Divertissement from "The Sleeping Beauty". Several of Ms. Onipko's ensemble pieces have been advanced to the Finals of Youth America Grand Prix (YAGP) in New York City.
Besides teaching ballet, Ms. Onipko has completed a Graduate course at the Connecticut Institute of Children's Literature and published her first historical fiction novel "Prelude to Ballet".
Karina Davison
Dance Instructor
Karina Davison is a Vaganova trained dancer and teacher. She has trained for the past 15 years at Artistic Motion School of Arts, eight of which were spent in the Artistic Motion Preparatory Academy, a rigorous program requiring up to 30 hours a week of dance training in pointe, tap, jazz, contemporary, and character with a concentration in ballet. During this time, she was selected to participate in the Bolshoi, Kirov, ABT, and SAB summer intensives. In 2018 Karina travelled to Armenia and privately trained at the Yerevan State Choreographic Academy in Yerevan, Armenia while also taking company classes with the Armenian Theatre of Opera and Ballet. She has been assisting and teaching all levels for two years at Artistic Motion. Karina has danced many roles in her career, with highlights including the Sugar Plum Fairy in "The Nutcracker", Nikiya in "La Bayadere", and Aurora in "The Sleeping Beauty", as well as performing various character pieces in Washington, D.C. at the Embassy of the Russian Federation, and at the Lincoln Center in New York City with the Youth American Grand Prix Finals Gala.
Grigor Zakyan
Dance Instructor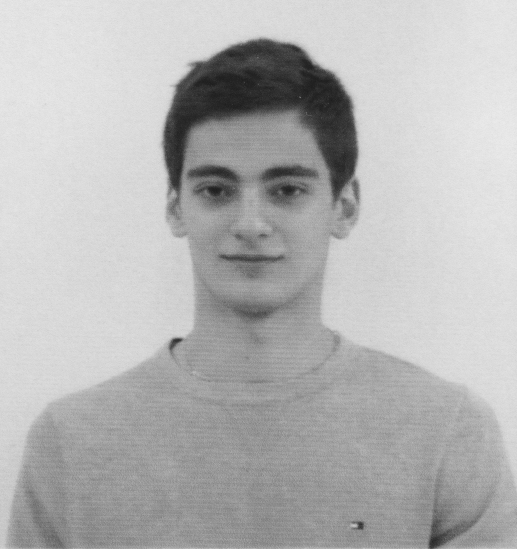 Grigor Zakyan was born in Yerevan, Armenia. He began his career as a dancer with his acceptance into the Yerevan State Choreographic College ballet program in 2009. He attended the Choreographic College until his graduation in 2018 after which he was offered a position with the Armenian Theatre of Opera and Ballet in Yerevan. There he has danced roles in ballets such as Gayane, Spartacus, Carmen, Don Quixote, and Giselle. Grigor recently travelled to the United States after being invited to participate in a cultural exchange program sponsored by Rotary Club International. He has been teaching ballet, performing, and continuing his training at Artistic Motion School of Arts since 2018, where he has worked with world renowned teachers such as Misha Tchoupakov, Sean Sullivan, and Alejandra Dore. In the US, Grigor has danced in the roles of the Cavalier in The Nutcracker and Solor in La Bayadere with the Artistic Motion Dance Company as well as a performed in California, Arizona, Tennessee in various roles, and has travelled up and down the east coast with other Armenian, Russian, and Ukrainian dancers in a tour sponsored by Rotary Club International. He was twice selected to participate in the Youth American Grand Prix finals in New York City, and has received 100% scholarship to prestigious intensive programs such as Bolshoi, ABT, SAB, and San Francisco Ballet.
Geneviève Basu
Dance Instructor
Geneviève Basu joined Artistic Motion in January 2022. Basu, originally from Weston, MA, grew up training at the Boston Ballet School until age thirteen. She then attended the Kirov Academy of Ballet. Basu has received training and coaching with Irina Vakhromeeva, Zhanot Baidairalin and Vera Kurmasheva. Basu earned her Bachelor's in Fine Arts from the University of Utah's School of Dance as a ballet major. Before she officially joined the Artistic Motion staff as a teacher and dancer with Triad International Ballet, she had affiliations with State Street Ballet, Greensboro Ballet and Rise Up School of Dance. Basu's repertoire includes the principal role of Lise in Bruce Marks' version of La Fille Mal Gardee, the third pas de deux in Alejandro Cerrudo's Second to Last, Sugar Plum Fairy from The Nutcracker, and various roles in Le Corsaire, Don Quixote, La Bayadere and Paquita.
Dex Davison
Drama Instructor
Debra LeWinter
Drama Instructor
Employment at Artistic Motion
We are always accepting resumes for experienced dance, music, and drama instructors. To apply, please Send a cover letter, resumé, and three professional references here.