We take pride in carefully selecting the highest quality instructors who reflect our values and commitment to excellence. From professional dance companies to major musical theatre stages, our adult faculty have extensive, first-hand knowledge of their field and what it takes to make it to the top. They have a passion for passing on that knowledge in order to make our students the very best they can be!
Faculty
Natalya Igitkhanyan Davison
Executive Director, AMPA Classical Director, Dance Instructor
Natalya studied at the Armenian Choreographic Academy as well as GITIS, the world-renowned Moscow State University of Dramatic Art. She specializes in Ballet and international folk dances, with over thirteen years of teaching experience.
Natalya's first teaching position in America was for The Dance Project: School at City Arts, where she taught for four years. She opened her own studio, Artistic Motion, in 2000. Known for her enthusiasm, caring nature and advocacy for all facets of the performing arts, Natalya continues to share her passion and knowledge throughout the community, having taught Ballet and Dance History at Greensboro College and teaching Advanced Ballet at The Dance Shop in Asheboro, in addition to the numerous dance classes she teaches at Artistic Motion.
During the summer of 2007, Natalya organized Artistic Motion's first cultural exchange project with the professional dance company Barekamutyun in Yerevan, Armenia. The dancers learned Ballet and Armenian Folk Dances from professional teachers and performed with the professional Company dancers. They spent two intense weeks before the trip preparing and learning original choreography in Modern and Jazz that was then performed at the beautiful Opera House in downtown Yerevan. E-mail Natalya
Lynn Angermeier
Administrative Director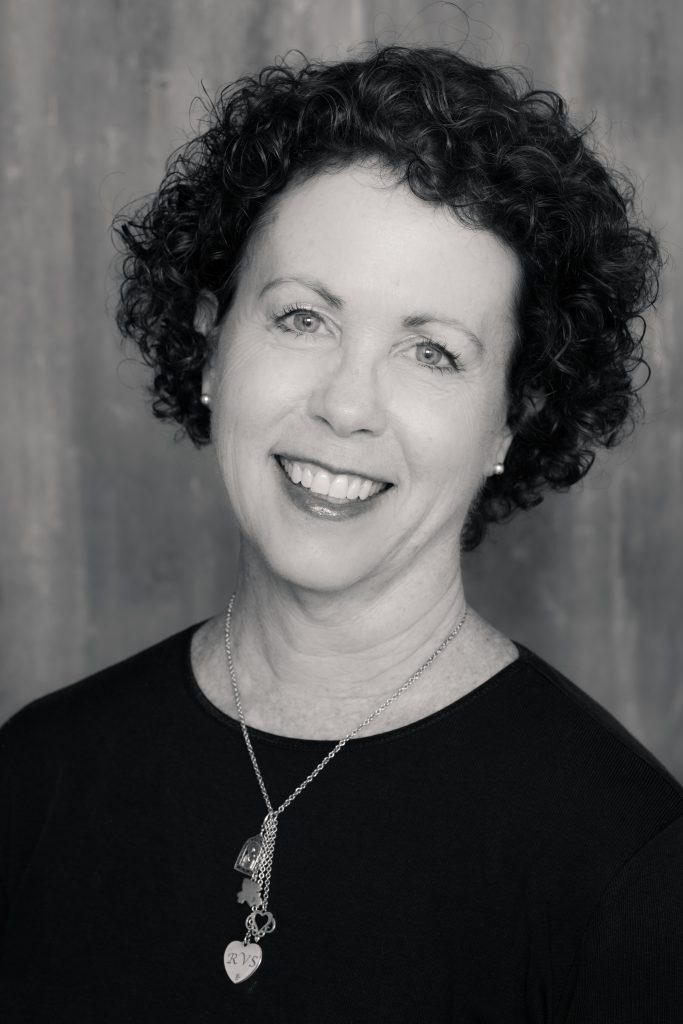 Having dreamed of becoming a dancer her whole life, Lynn finally stepped into the studio to begin serious Ballet training at the age of 38. Realizing that age is only a number, she continues to take weekly classes and teach students of all ages that pursuing one's passion is truly important.
Among the classes Lynn teaches at Artistic Motion are Adult Beginning Ballet, Creative Movement, Ballet/Tap/Tumbling I, and Ballet II. She has studied with guest artist Valery Lantratov. Her extensive performing experience includes dancing in many regional productions and participating in Artistic Motion's first cultural performing arts exchange at Yerevan, Armenia. Lynn holds a Bachelor of Science in Education from the University of Texas and has more than 17 years of teaching experience.
Lynn also serves as Artistic Motion's Administrative Director, taking care of billing and parent/student correspondence. E-mail Lynn
Heather Prokhnitski
Dance Instructor
In 2008, Heather joined the faculty at the Colorado Ballet Academy. Over a span of 13 years, she taught ballet technique to all ages and levels as well as teaching pointe, variations, repertoire and conditioning for dancers. In addition to choreographing ensemble pieces and staging classical works for the Academy's concerts and annual productions, Heather coached students for the Denver Ballet Guild and Youth America Grand Prix competitions. She also participated as a guest teacher for the Youth American Grand Prix workshops in Denver, CO. Heather created and ran the Colorado Ballet Academy's Intermediate Summer Intensive Program, as well as taught for several summers in the Summer Intensive for Ballet Virginia International and in Colorado Ballet Academy's Summer Intensive Program under the direction of Amanda McKerrow and John Gardner. Over the years, her students have been accepted to renowned schools and companies such as Julliard, English National Ballet school, University of North Carolina School of the Arts, Kirov Academy (Washington D.C.), Boston Ballet School, Colorado Ballet and Dutch National Ballet.
Before her very accomplished professional career and teaching began, Heather's own training took her all over the world. Originally from Virginia, she graduated from Old Dominion University Ballet School. She then studied for a year at the prestigious Vaganova Ballet Academy in St. Petersburg, Russia and was a full-scholarship pre-professional student at the Kirov Academy in Washington, D.C. the following year. Heather also attended the Summer Intensive Program at the Hungarian State Ballet School in Budapest, Hungary with the North Carolina School of the Arts.
Misha Tchoupakov
Dance Instructor
Born and raised in Moscow, Russia, Misha Tchoupakov has performed with the Bolshoi Ballet in Moscow as well as Colorado Ballet, Sarasota Ballet of Florida, Los Angeles Classical Ballet, San Francisco Opera Ballet in the U.S. and Vienna State Opera Ballet in Austria. He also holds an M.F.A. in Dance Pedagogy and Choreography from the Moscow State Academy of Choreography and he has taught for Colorado Ballet, Houston Ballet, Oregon Dance Theatre, State Street Ballet, Ballet Arlington in the U.S.; Tokyo City Ballet in Japan; Guangzhou Ballet in China; Galili Dance in the Netherlands; Cluj Opera Ballet and Sibiu Ballet Theatre in Romania; Cia Brasileira de Ballet and Teatro Municipal do Rio De Janeiro in Brazil; Ballet Nacional Sodre in Uruguay; and Tivoli Ballet Theater in Denmark. He was also on the faculty of the Royal Ballet School, the Elmhurst School for Dance in Association with Birmingham Royal Ballet, and the English National Ballet School in the UK and served as Assistant Professor at the University of Utah Department of Ballet. Mr. Tchoupakov has been a member of the jury for many prestigious Ballet and Contemporary Dance competitions around the world, such as PBK Ballet Competition in Kyoto, Japan; Domenico Modugno International Ballet and Contemporary Dance Competition in Lecce, Italy; FEDIFEST in Santos City, Brazil; and La Stella di Domani in Catania, Italy to name just a few. For the past 20 seasons, he has worked with YAGP Ballet and Contemporary Dance Competition in New York as Rehearsal Director, Judge and Master Teacher and is an internationally renowned guest teacher. Mr. Tchoupakov joined the faculty of School of Dance at University of North Carolina School of the Arts in 2013 as Assistant Professor.
Karina Davison
Dance Instructor
Karina Davison is a Vaganova trained dancer and teacher. She has trained for the past 15 years at Artistic Motion School of Arts, eight of which were spent in the Artistic Motion Preparatory Academy, a rigorous program requiring up to 30 hours a week of dance training in pointe, tap, jazz, contemporary, and character with a concentration in ballet. During this time, she was selected to participate in the Bolshoi, Kirov, ABT, and SAB summer intensives. In 2018 Karina travelled to Armenia and privately trained at the Yerevan State Choreographic Academy in Yerevan, Armenia while also taking company classes with the Armenian Theatre of Opera and Ballet. She has been assisting and teaching all levels for two years at Artistic Motion. Karina has danced many roles in her career, with highlights including the Sugar Plum Fairy in "The Nutcracker", Nikiya in "La Bayadere", and Aurora in "The Sleeping Beauty", as well as performing various character pieces in Washington, D.C. at the Embassy of the Russian Federation, and at the Lincoln Center in New York City with the Youth American Grand Prix Finals Gala.
Grigor Zakyan
Dance Instructor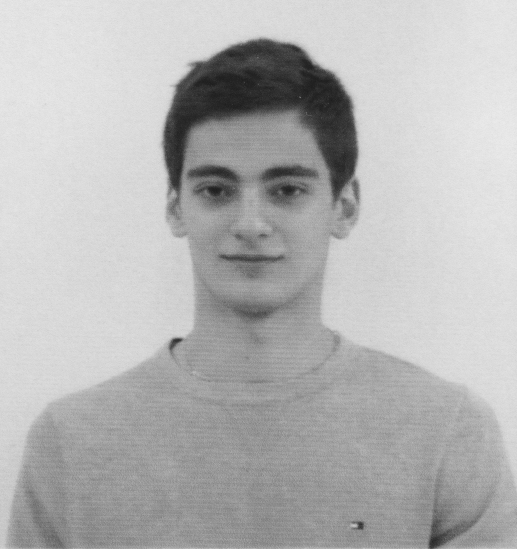 Grigor Zakyan was born in Yerevan, Armenia. He began his career as a dancer with his acceptance into the Yerevan State Choreographic College ballet program in 2009. He attended the Choreographic College until his graduation in 2018 after which he was offered a position with the Armenian Theatre of Opera and Ballet in Yerevan. There he has danced roles in ballets such as Gayane, Spartacus, Carmen, Don Quixote, and Giselle. Grigor recently travelled to the United States after being invited to participate in a cultural exchange program sponsored by Rotary Club International. He has been teaching ballet, performing, and continuing his training at Artistic Motion School of Arts since 2018, where he has worked with world renowned teachers such as Misha Tchoupakov, Sean Sullivan, and Alejandra Dore. In the US, Grigor has danced in the roles of the Cavalier in The Nutcracker and Solor in La Bayadere with the Artistic Motion Dance Company as well as a performed in California, Arizona, Tennessee in various roles, and has travelled up and down the east coast with other Armenian, Russian, and Ukrainian dancers in a tour sponsored by Rotary Club International. He was twice selected to participate in the Youth American Grand Prix finals in New York City, and has received 100% scholarship to prestigious intensive programs such as Bolshoi, ABT, SAB, and San Francisco Ballet.
Jiwon Ha
Dance Instructor
Born and raised in Busan, South Korea, Jiwon has worked with students of all ages since she started teaching in 2004. Her goal is always to find and emphasizes the strengths of her students and help shape them into mature artists. She continuously teaches and trains in multiple forms of dance – contemporary, ballet, jazz, hip-hop, and tap. That passion for teaching and learning has allowed her to dance, train, choreograph, and organize events in the U.S., Canada, and South Korea.
While completing her BFA in Dance, and Masters of Dance Education from Pusan National University, she focused her thesis on Laban Movement Analysis, a method for describing and interpreting human movement. This took her to the Busan Dance Company (BADA) where she was lead dancer for four years. Her solo choreography was selected two years in a row for the Annual Young Choreographer performance in Busan. Soon after, Jiwon trained in Toronto, Canada and performed in the 2011 Toronto Fringe Festival.
For four years as administrative director with the World Dance Alliance, she brought together dancers from Hong Kong, Indonesia, Japan, and Korea where they collaborated on performances for World Dance Day in Seoul and Busan.
Jiwon also worked as a dance teacher and choreographer for the Art High School in Busan, South Korea where she focused extensively on performances, competitions, musical productions, and company/university auditions with her students. Her students have won awards at the International Performing Art festival in Korea every year since 2013. Her musical choreography of Fame also received an award from the Korea Youth Art Council. During the school's 2014 summer break, her solo was featured at the NYU Steinhardt IMPACT event in New York. On that trip, she connected with her future husband, and now calls Greensboro home.
In 2018, Jiwon became the AMPA contemporary program director and helped create the contemporary curriculum. She also started teaching dance at Elon University as an adjunct faculty member.
Dex Davison
Drama Instructor
Debra LeWinter
Drama Instructor
Employment at Artistic Motion
We are always accepting resumes for experienced dance, music, and drama instructors. To apply, please Send a cover letter, resumé and three professional references here.